Ihr plant Eure Hochzeit und sucht nach einem bilingualen Trauredner? Jemand der mit Erfahrung gut durch die sprachliche Herausforderung steuert, ohne, dass dabei die Emotionen auf der Strecke bleiben? Wunderbar! Dann seid Ihr hier richtig!
Strauß & Fliege vermittelt Trauredner für bilinguale Zeremonien – in vielen verschiedenen Sprachen!
Trauredner gesucht: bilingual und mit ganz viel Herz!
Im September 2016 durfte unser Gründer und Trauredner Johann-Jakob Wulf eine ganz besondere Hochzeit begleiten. Lisa und Daniel planten mit ihm eine freie, bilinguale Trauung im Ausland – auf der traumhaften Insel Sardinien. Die Zeremonie fand direkt am Strand statt. Die Traurede hielt Johann auf englisch, so dass alle weit gereisten Gäste daran teilhaben konnten.
Lest selbst, was Lisa und Daniel rückblickend über ihre Hochzeit denken und welche Momente ihnen am besten in Erinnerung geblieben sind.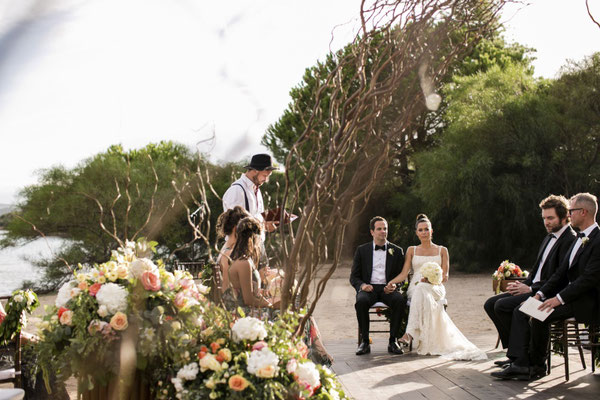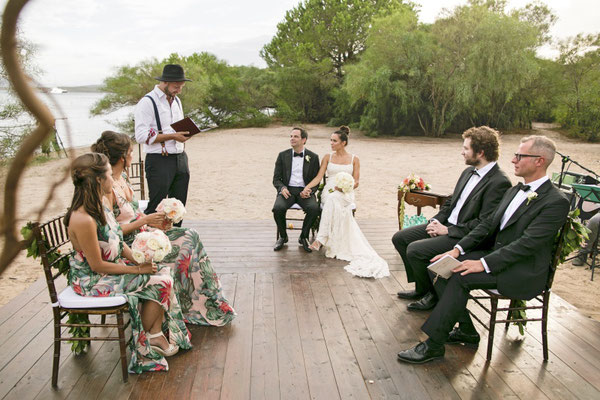 Guys, your wedding has taken place some time ago… on 17.09.2016. What are the nicest memories you can share when you think about that day?
Definitely the wedding ceremony! For both of us. The setting, the music, the whole athmosphere was magical. We were very concerned about how it would turn out. We wanted the ceremony to be very relaxed but at the same time serious enough to show how important this moment is for us. To find exactly the right balance during the ceremony was the biggest challenge for us on our wedding day, but Johann even exceeded our expectations!
His speech was light and entertaining but at the same time intelligent, heartwarming and emotional, basically spot on, even Daniels parents were delighted. We both couldn't stop but smiling and giggeling during the whole ceremony. It was really the best moment of the day and we were so afraid beforehand. Besides this we also really enjoyed the little late night jam with Sebastian Mayr, Johann and the groom 🙂
Viele Strauß & Fliege Trauredner sind bilingual
You decided to go for a free wedding. Why was that important to you and what do you think in the aftermath of this decision?
Concerning the ceremony we wouldn't change one thing! This sounds so fake but it really is the truth. The free ceremony was the perfect choice for us. Even though we were very nervous what close family would think about it everything turned out to fit perfectly to us and pleased everyone as well. The ceremony was the part of our wedding we got the most compliments for. Some girls were even crying because they thought it was so beautiful. I thought this only happens in churches.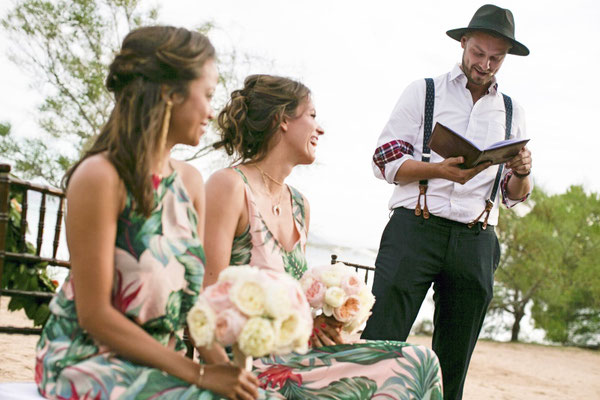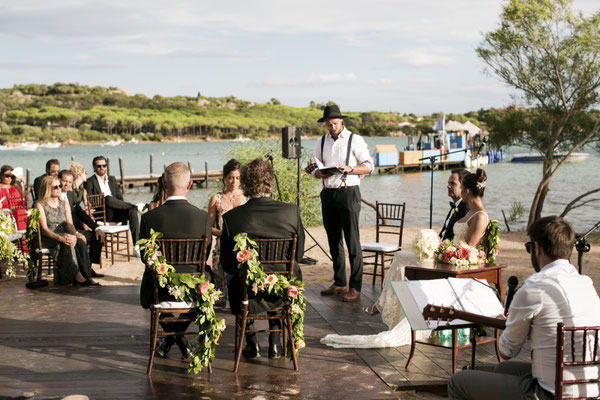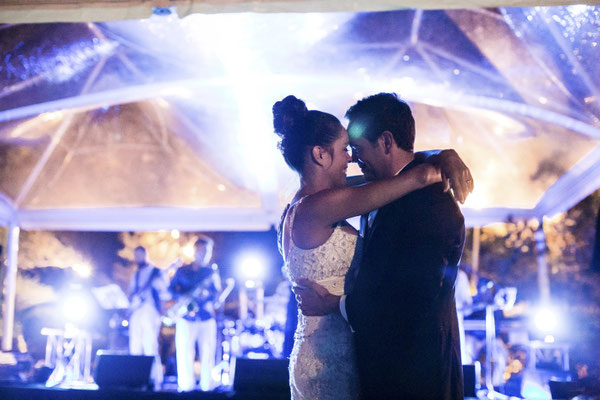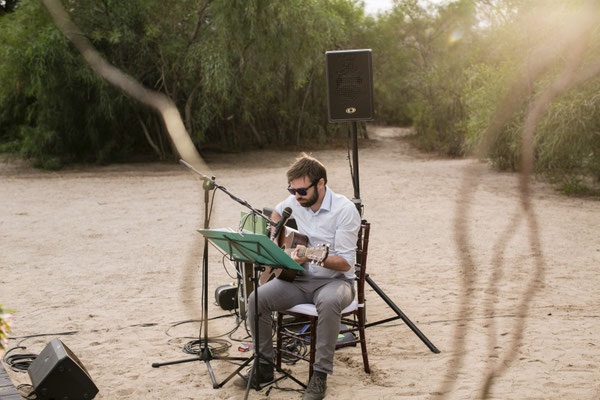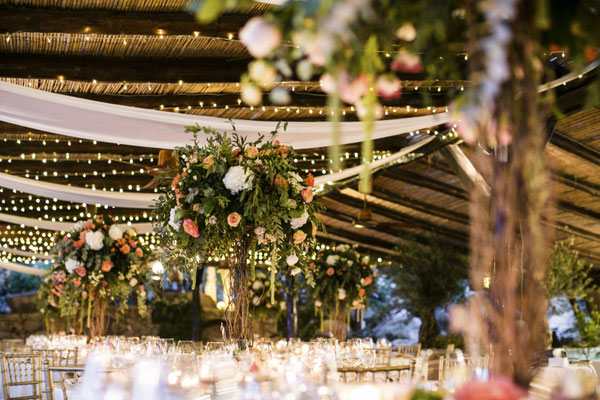 Some of the couples struggle with their vows. Your was particularly nice. What helped you to find those words?
To be honest this was the hardest part for us, but also the most intense part. I think as a couple this is a great thing to do together. Thinking about what could be the essence of our life together was important for us. First we had a hard time with it but looking back it was really good.The conversations with Johann beforehand were a good preparation and really nice. It was a great summary of the last years as a couple together and made us even more secure about the wedding and why we want to spend our life together.
You chose Sardinia, Italy, for your marriage. This means to involve a Wedding Planer, I guess. What are the pros and cons for this decision?
We think it depends on what kind of celebration you are looking for. We wanted a wedding, but even more spending quality time together with friends we haven't seen for a while. Choosing Sardegna as the wedding location gave us the oppurtunity to celebrate with our friends on the beach, but also spend a little holiday with them. Almost everyone came a couple days before or left a couple days after. This gave us the chance to really spend time with every guest.
Of course the organisation of a wedding in Sardegna was not easy. We had a wedding planner who helped us, but still it was not a "walk in the park". Everything takes longer because writing emails is not as effective than talking in person. It took a while until the people on-site understood what was important for us.
You also have to think about what your guests are willing to shoulder. A trip to Sardegna is not possible for everyone and you have to accept that many guests will cancle.
You had quite some live music there? Why was this so important for you?
For us the most important things of a good wedding are, the athmosphere, the food, enough to drink and everyone enyoing themselves. We really wanted to celebrate with our friends how happy we are. A good athmosphere can only be created if there is good music and a band can be so much more entertaining than a DJ. I grew up with soul music and soul music is just so much better live. Our band was sooooo good! I don't think a DJ could have done the same. The guests were dancing even before the dinner, so I think this choice was really worth it. For the ceremony we had Basti Mayr, that was a great choice!
Thanks so much for your trust and all the best to you!
---
Trauredner – bilingual – hochprofessionell
Bei uns müsst Ihr nicht zwischen Kompetenz und Emotion wählen – unsere Redner gestalten Eure freie Trauung mit ganz viel Herz. Und gerne auch bilingual!
>> Hier auf unserer Webseite findet Ihr eine Liste der Sprachen, die unsere Redner:innen sprechen. <<
Und wenn Ihr noch Fragen oder direkt Lust auf ein unverbindliches Angebot bekommen habt: Dann schreibt uns eine Nachricht und wir besprechen gemeinsam, wie wir Eure bilinguale Zeremonie gestalten können. Wir freuen uns auf Euch!