We are thrilled to introduce you to wedding celebrant Ellen-Jane Austin, who is based in Munich but also conducts ceremonies in the Alpine area, Berlin, Karlsruhe, Freiburg and beyond.
With her bilingual skills, Ellen-Jane is able to seamlessly conduct ceremonies in both English and German, making her the perfect choice for couples looking for a celebrant who can cater to their multilingual needs.
Get to know your bilingual wedding celebrant Ellen-Jane Austin
We met Ellen and asked her a few questions. Here you can read the full interview: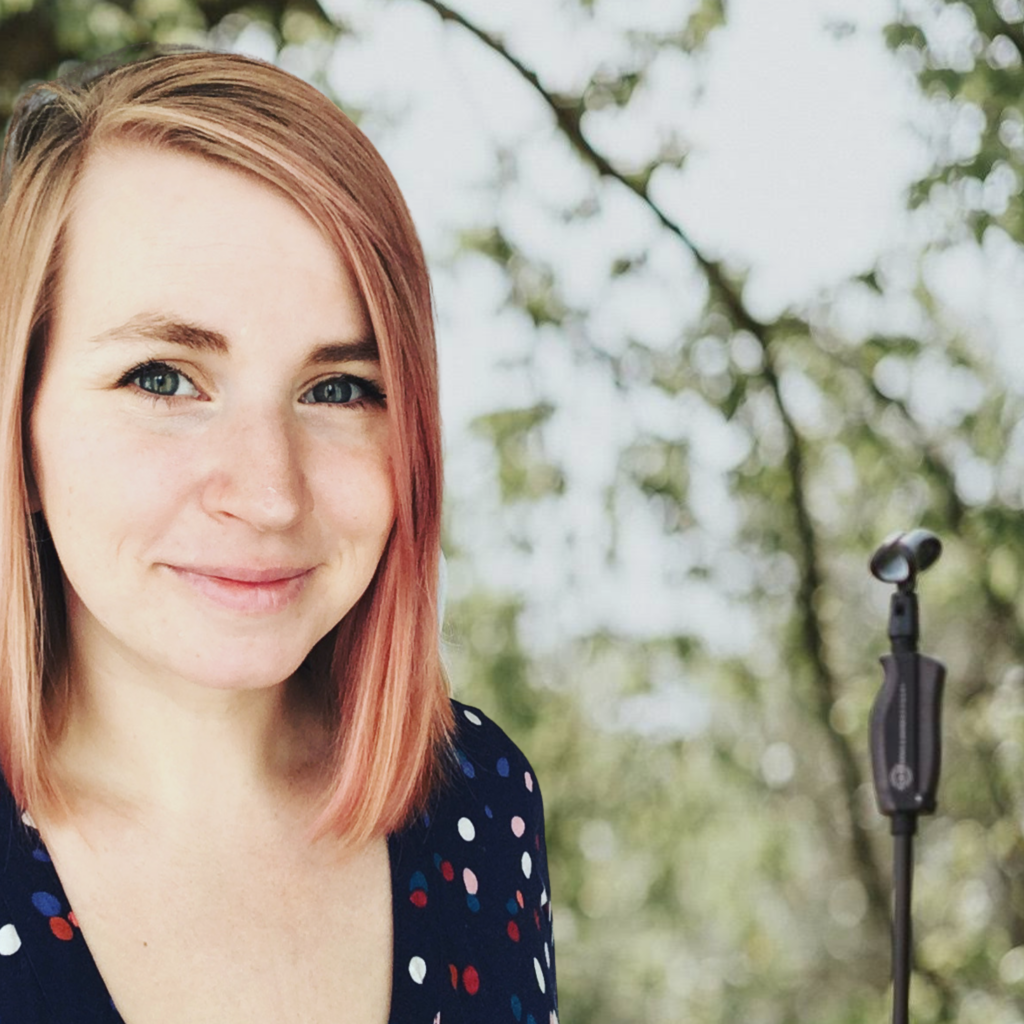 Ellen-Jane, it's brilliant that you're a part of the Strauß & Fliege team. How did that come about?
It was a roundabout way. My first humanist wedding ceremony was my own. My partner and I had very specific ideas about how our wedding day should feel – familiar and true to ourselves. So, we involved our loved ones in the ceremony, and even had two of our good friends conduct it for us. It was wonderful and so moving, and truly reflected us as a couple. We had it all: moving words, tears of joy, laughter, lots of music and even more love.
Designing the ceremony was so much fun that I thought it would be really cool to create and conduct celebrant-led wedding ceremonies for other couples. But first I had to go on my honeymoon. Obviously.
Obviously! And then you contacted Strauß & Fliege right away?
Almost. There were only a child, a move, and 613 kilometers in between.
Actually, I had completely forgotten about my plan. You know, life and all that. But then I was researching queer weddings for an article I was writing and Strauß & Fliege came up as the top hit on Google. I clicked through the website and I was immediately struck by the words, the pictures, the bow ties, the waistcoats, the suspenders – I was a bit smitten, to be honest.
Oh, how lovely!
Yeah, I think so too.
Ellen-Jane offers humanist weddings in English, German, or bilingual.
Designing a free wedding ceremony is only part of the task. Did you immediately feel confident writing speeches and giving them to many, expectant people?
Crazy as it may sound, yes. I have always loved writing from the heart and have been doing it professionally for a few years now.
And public speaking: In the past, my nerves used to cause my palms to sweat so much that I couldn't hold onto a pen. However, through my experiences as both a singer and speaker, I have come to appreciate and even enjoy the act of presenting. The slight nervousness that persists now feels natural and appropriate to me.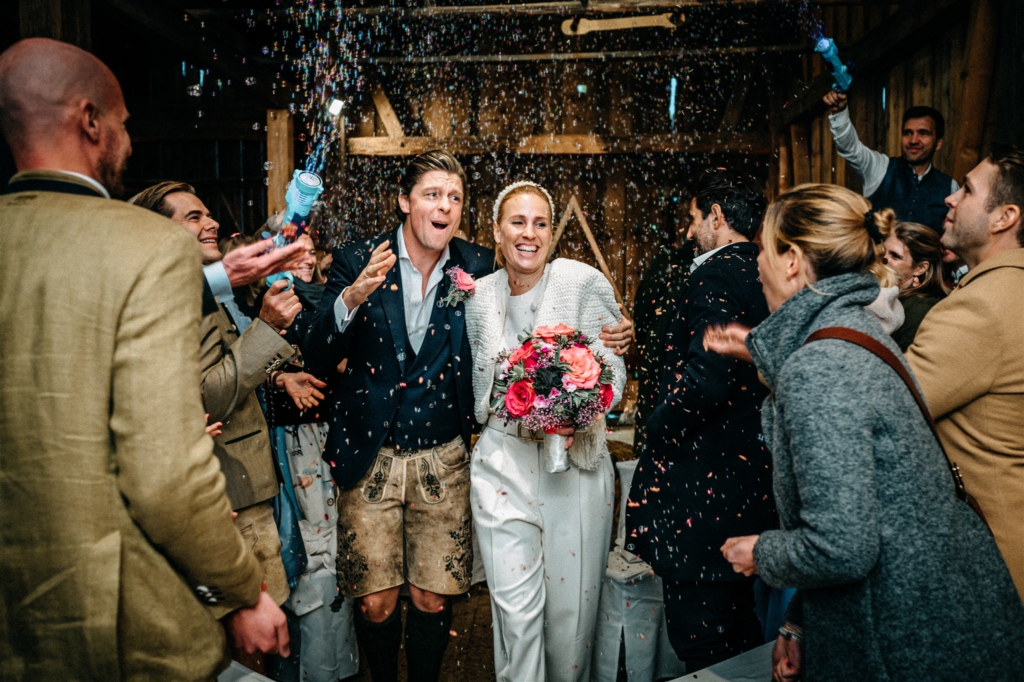 You are British and perform wedding ceremonies in German and English. Do you have a preference?
No. I briefly entertained the idea of starting out solo as an independent English wedding celebrant in Munich, but I love the German language as much as the English. In addition, I like the fact that when I conduct bilingual weddings, I can play with the languages. It's a lot of fun and creates a special atmosphere. I am always happy when a couple chooses me as their bilingual wedding celebrant."
What do you need, as a celebrant, to create a memorable ceremony?
Openness, especially during the preparation. Not everything the couple tells me will be included in the ceremony. But it's only with openness that I can truly understand their world and together we can discover what makes their connection unique and worth celebrating.
What is most important to me is creating a deep connection. A spark that ignites between the couple, their loved ones, and myself. I aim for everyone to leave the ceremony feeling uplifted and filled with joy. And that's not being cheesy, it's just wonderful.
The path to a celebrant led wedding: a wonderful opportunity
Does this level of openness present any difficulties for couples?
It can do so initially, but it's like a coaching process: the more open and honest you are, the more willing you become to open up. It can be challenging, but it also provides a fantastic opportunity not just to prepare for the ceremony, but also to actively engage with oneself and each other. I believe it is incredibly valuable.
Meet your wedding celebrant!
Are you interested in meeting up with Ellen for an unbinding first get-together (completely free of course)? Just send us a short message and we get in touch with you: